MEDIA & NEWS / Lichtena / New Lichtena® Pediatric Cream
New Lichtena® Pediatric Cream
From the Science of the Giuliani Microbiome an innovative cream essential for the little ones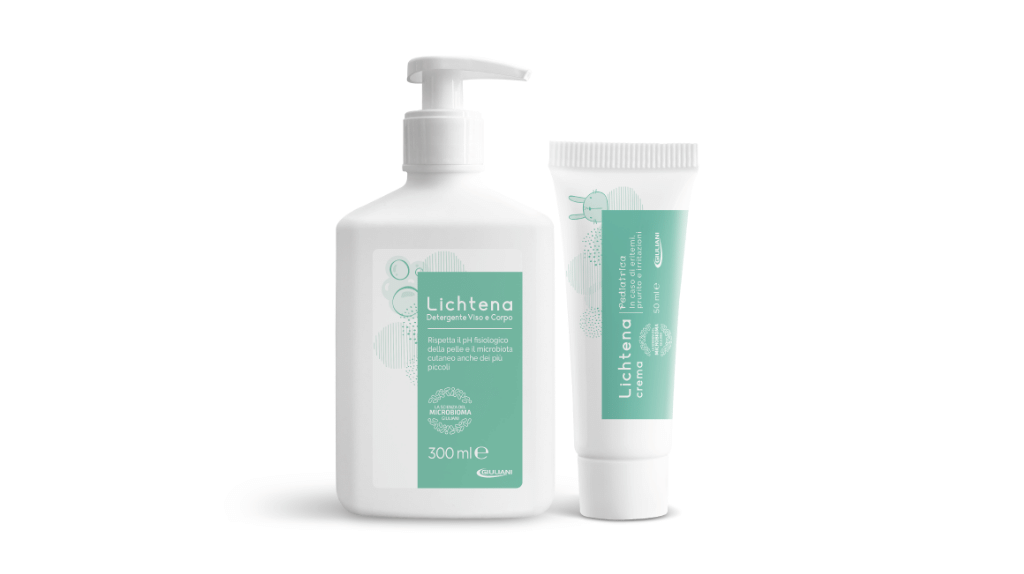 In case of erythema, itching and irritation of the child, Lichtena's answer is the new Pediatric Cream.
With a light texture, it follows the new philosophy of formulation essentiality: on the label only 9 ingredients all with high activity that soothe, hydrate and protect the fragile and delicate skin of the child, respecting the physiological pH of the skin and keeping the balance of the skin healthy. its microbiota.
To complete the daily treatment routine, the new Lichtena® Face and Body Cleanser in a totally renewed formulation, with delicate surfactants, it helps to reduce irritation and excessive skin sensitivity.