MEDIA & NEWS / Bioscalin / New Bioscalin hair colour line Nutri COLOR+
New Bioscalin hair colour line Nutri COLOR+
Safer, gentler, brighter colour with permanent hair dyes Nutri COLOR+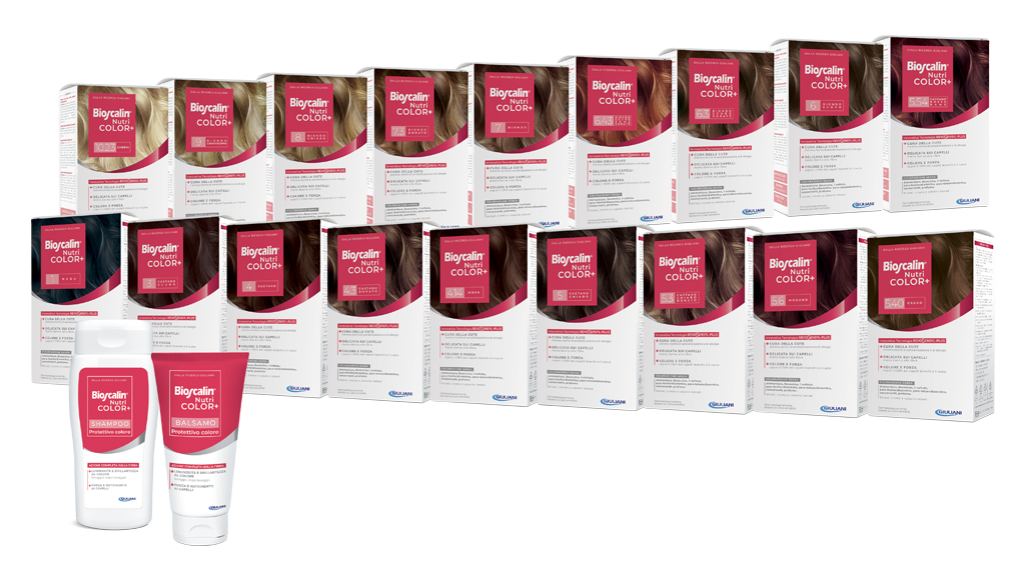 Hair colouring is one of the most common cosmetic habits among women, and can be confusing when done at home.
Today, thanks to Giuliani's research and innovation, it is possible to colour your hair with excellent results and fewer worries.
Bioscalin Nutri COLOR+ is the first complete line of permanent colours which, thanks to the innovative Revosensyl-plus colouring technology, is able to guarantee:
Better SAFETY and TOLERABILITY on the skin with a lower risk of allergies and sensitisation*
More RESPECT FOR FIBRES with less damage to the hair
Better COLOUR PERFORMANCE for a bright, lasting colour with maximum grey coverage
Bioscalin Nutri Color+ is also tested on sensitive skin and for nickel, chromium and cobalt.
Available in 18 natural, golden, warm brown and red shades
And to preserve the beauty and brilliance of colour wash after wash, we have Bioscalin Nutri Color+ Colour Protective Shampoo and Conditioner.
*with ME-PPD which has a lower sensitising power than para-phenylenediamine and para-toluenediamine.