MEDIA & NEWS / Bioscalin / New Bioscalin supplement NOVA-GENINA
New Bioscalin supplement NOVA-GENINA
From Giuliani Hair Loss Prevention Research comes the new Bioscalin NOVA•GENINA dietary supplement.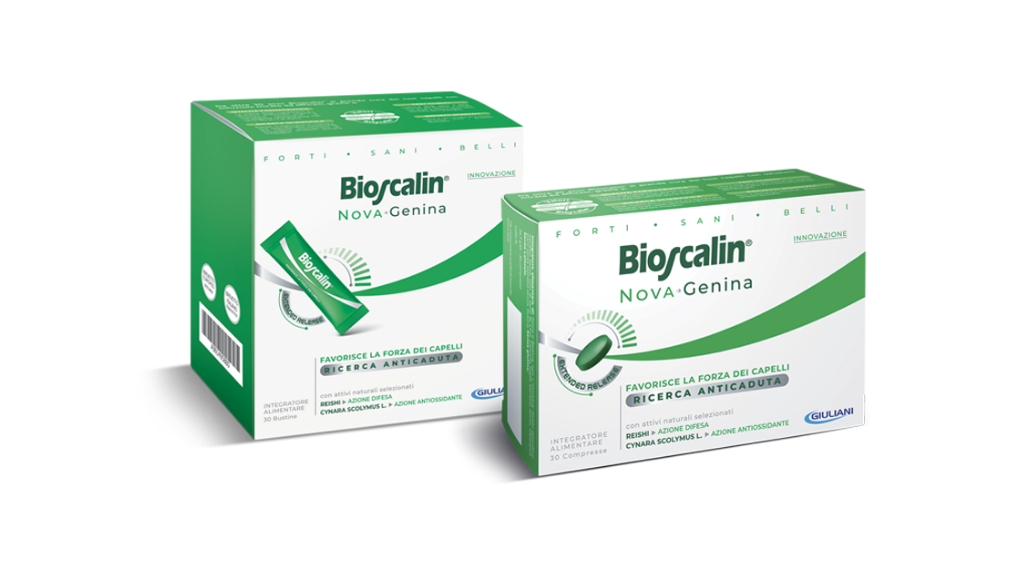 A unique combination of natural ingredients and exclusive patents to promote strength, volume and shine in weakened hair. With release technology that maximises the effectiveness and absorption of active ingredients.
It combats weakening and promotes physiological hair growth with clinically tested efficacy: 75% stronger hair in just 15 days*. Suitable for men and women, when hair loses strength and becomes weak and brittle, with a tendency to fall out and break easily. Available in tablets and in the new sachet format to be dissolved in water with a pleasant tea flavour.
*Clinical study