MEDIA & NEWS / Bioscalin / A new hair loss coach: discover the Bioscalin capillary activator
A new hair loss coach: discover the Bioscalin capillary activator
The new arrival transforming the world of hair loss treatments.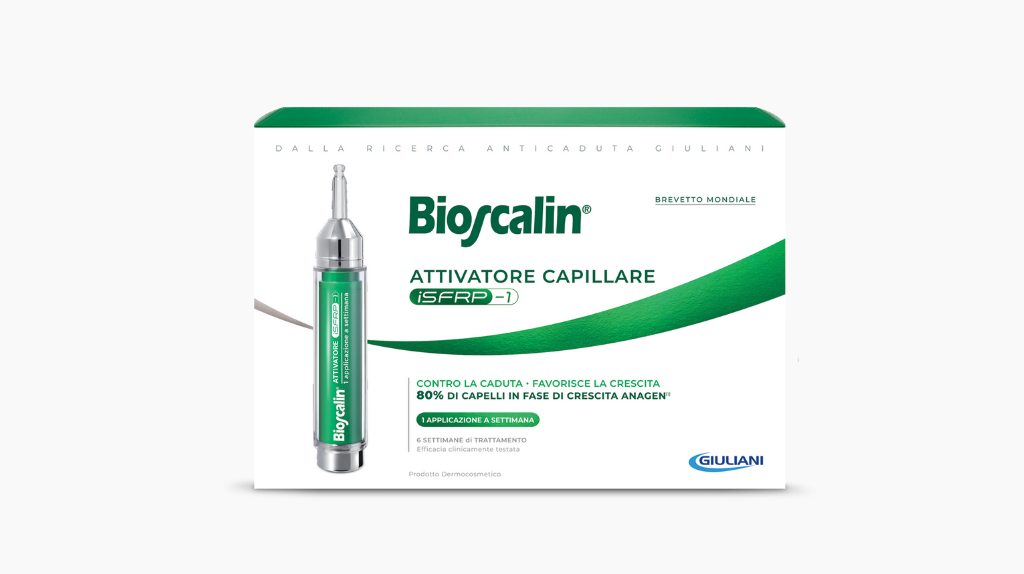 The Bioscalin® iSFRP-1 Capillary Activator is the latest innovative topical hair loss treatment to promote hair growth for men and women with 1 application per week.
Giuliani research has identified the role of the SFRP1 protein present in the hair bulb, responsible for inhibiting and slowing down hair growth. This has led to the creation of Bioscalin iSFRP1 Capillary Activator with a latest generation hair loss prevention molecule, to fight hair loss in a new way.
The active ingredient iSFRP1, patented by Giuliani worldwide, is released inside the hair command centre in a targeted, prolonged way thanks to the exclusive BIOSCALIN iON TECHNOLOGY for maximum absorption. Just 1 APPLICATION PER WEEK IS ENOUGH. Results: 80% of the hair in the GROWTH (anagen) phase after 1 month of treatment.