MEDIA & NEWS / Brand / New Bioscalin BiomActive: the science of the microbiome
New Bioscalin BiomActive: the science of the microbiome
The first synergistic system to balance the microbiome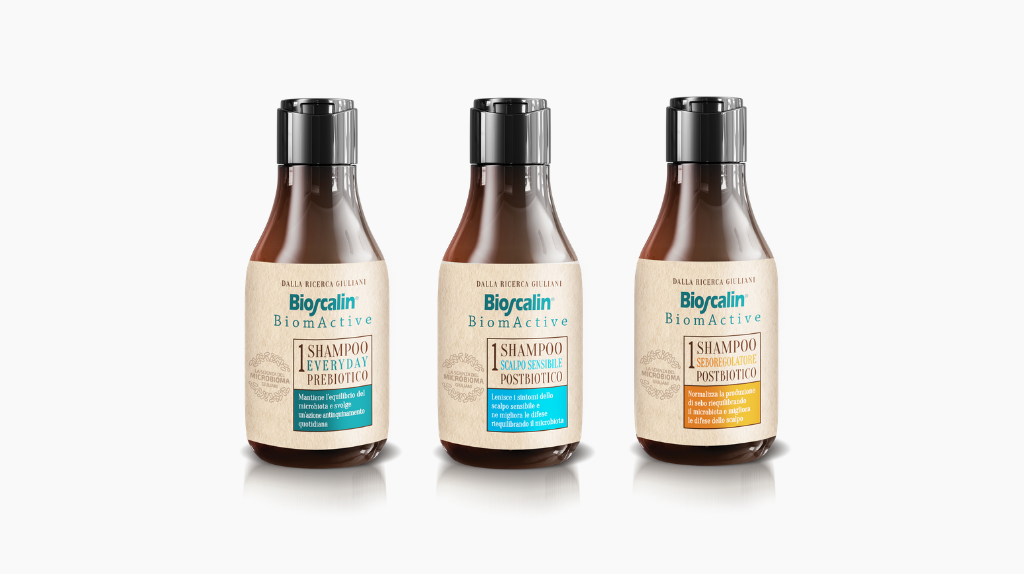 The latest studies show that scalp microbiota balance is critical for healthy hair that is full of life. Every day, this balance is threatened by multiple factors such as an unbalanced diet, pollution, stress, smoking, UV rays etc.
Bioscalin BiomActive is the line of shampoos and other products designed to promote the wellbeing of the hair by acting on the skin's microbiota, balancing and strengthening its natural defences. All products are characterised by natural active ingredients. Prebiotics, probiotics and postbiotics, essential substances for the development of "good" bacterial flora and therefore for balancing the microbiota, lie at the heart of the formulations
The shampoos, ideal for frequent washing, eliminate the harmful substances that are deposited on the scalp and hair every day in an effective but extremely gentle way. The Everyday Prebiotic Shampoo is accompanied by the latest new arrivals: Postbiotic Sensitive Scalp Shampoo to meet the specific needs of the most sensitive scalps and Postbiotic Sebum-Regulating Shampoo for problems with excess sebum.
The Revitalising Prebiotic Conditioner, an innovative no-rinse spray, and the Active Prebiotic Shield, a daily protective spray, complete the line.