MEDIA & NEWS / Bioscalin / New Bioscalin VITAL HAIR SKIN NAILS
New Bioscalin VITAL HAIR SKIN NAILS
From Giuliani Research comes Bioscalin Vital, the new supplement to keep hair, skin and nails looking healthier for longer..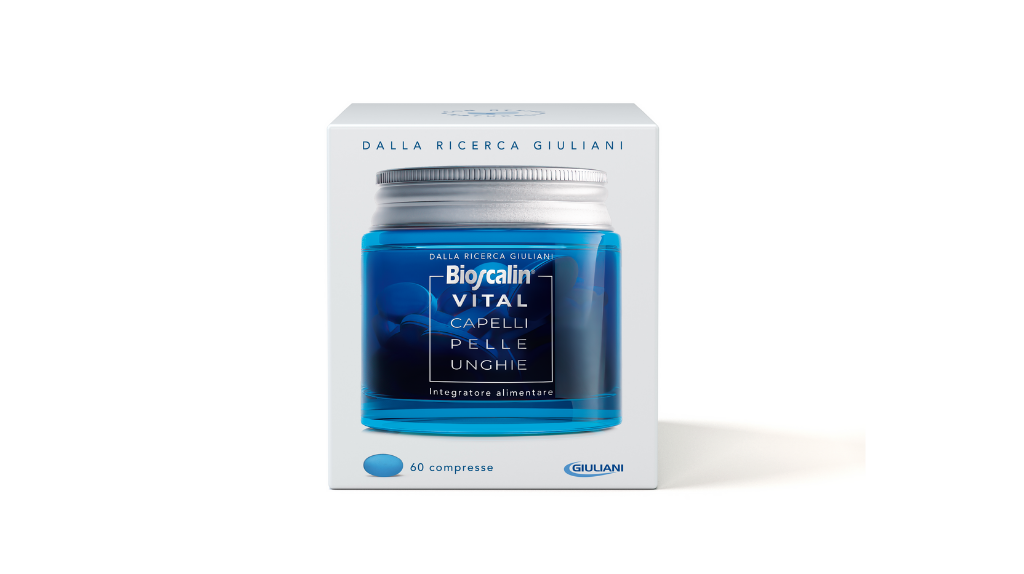 Ageing is a natural process and affects our entire body, leaving visible marks on hair, skin and nails. It is impossible to stop it but a lot can be done to counteract its effects by acting from the inside with specific nutrients.
Bioscalin Vital Hair Skin Nails is the innovative dietary supplement which, with a complete formula with active ingredients selected for their effectiveness, promotes the wellbeing and beauty of hair, skin and nails, preserving them over time.
Rich in natural active ingredients and with a patented complex, Sine Age, to protect cells from oxidative stress, one of the causes of ageing. Action demonstrated with clinical tests.
Suitable for men and women.